JVD watches for men
First impression. Perhaps the most important moment of any relationship. Whether you are preparing for negotiations with a new client, or your first meeting with the parents of your bride. In both case, you want to impress the most.
We'll tell you a secret. Even if you put on your exclusive leather boots and wore a tailored shirt, without quality watch it would simply not be the same. Formal wear and watch have always been inseperable and in this JVD collection you will find elegant models for everyday wear, as well as for exceptional events.
The key is stainless steel that we use for case and the watch strap. Most of the watches are run by Miyota and equiped with hardened mineral glass to prevent easy scratches.
At the same time we enjoy timeless design. Even after ten years, you will still be wearing a wrist watch that will look great on you.
What do you say? Are these watches what you have been looking for?
SHOW MORE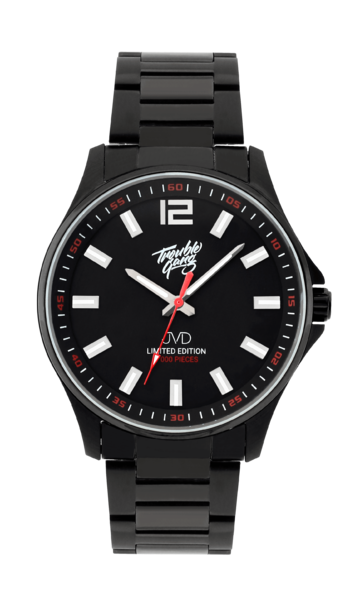 TROUBLEGANG 2020
€ 79.00
Displaying time
Water-resistance 10 ATM
Stainless steel case
IPBlack surface finishing
Mineral hardened crystal
Japanese movement - Miyota